Remember those good old days when you could walk out of the house with just some lip balm and mascara on your face? Yep, no liner whatsoever! Regretfully, the 90s are in the past and now most of us, girls, need to go through a whole process of face-making with concealers, blushes, highlighters, and eyeliners just to create a 'natural' look. During such a complicated procedure mistakes are unavoidable. Some of them we simply don't notice! Until it's too late and the whole look is put together. Here are 11 makeup mistakes we don't even realize we're making.
Not blending the foundation properly
It's so easy to forget that your face is usually more tanned than the rest of the body. That's why when you put concealer on your face, never forget to blend it properly with the lighter skin of your neck. Otherwise it will really stand out!
Matching your brows colour to your hair
The more natural your brows look, the better! Unless you were born blonde with light brows, matching your brows colour with your hair is considered a big faux pas. Dyeing your brows can easily damage them and it's very hard to make dyed brows look natural. It's best to avoid this!
Going all bling-bling with your highlighter
Highlighter still remains a mystery to some women as it is one of the newer products. It's so easy to go overboard with it! You always want to have a light hand when applying highlighter as it's easy to go from a glittering goddess to a shiny monster. Make sure you apply it under good lighting!
Ignoring dupes
Admit it, makeup requires not only time, but also quite a lot of money if you want to look great. That's why you need to start shopping for dupes! Some makeup items you can buy, but others have low-budget alternatives you can look for in a drug store. Do your research and see what's out there!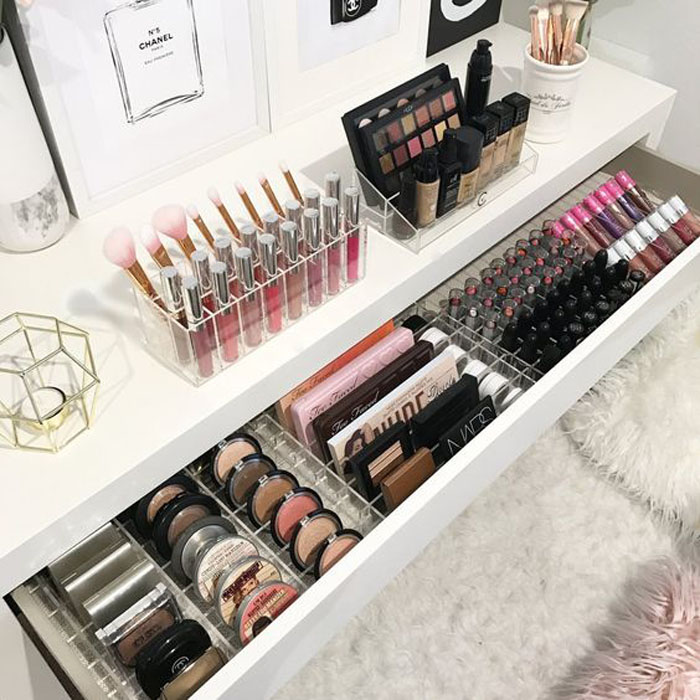 Going overboard with bronzer
Bronzer can be a real life saver when it comes to creating a sun-kissed look, but it can just as easily ruin your face. If celebs like Snooki think they can get away with putting bronzer literally everywhere on their face, we, mere mortals, need to be more careful. Less is more, so proceed carefully with this makeup product.
Using the wrong foundation
And we aren't talking about skin tone only, although that's incredibly important, too. We all have different skin types that require different foundations. A runny foundation is more suited for dry skin, while oily skin will benefit greatly from a drier foundation with a matte finish.